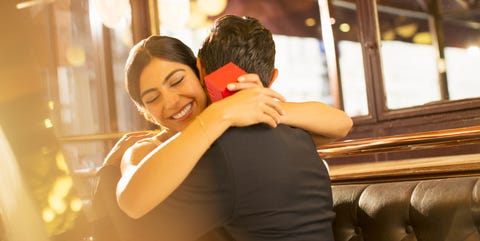 When you're in a new relationship, spending your first Valentine's Day together is usually exciting—and, if we're being honest, a little bit stressful. It's a holiday all about the L word, which can feel like a heck of a lot of pressure if you two recently started dating. Still, you don't want to pass up on the opportunity to take your romance to the next level—and that means getting your partner just the right gift.
If your relationship is still fresh, you don't want to overwhelm her with, say, diamond earrings—it's too much, too fast! On the flip side, you don't want to phone it in and grab a last-minute Starbucks gift card. If you're not sure sure how to go about looking for gifts for your special day, fret not. We've rounded up 15 of the best gifts to surprise your significant other and make your first Valentine's Day together a memorable one.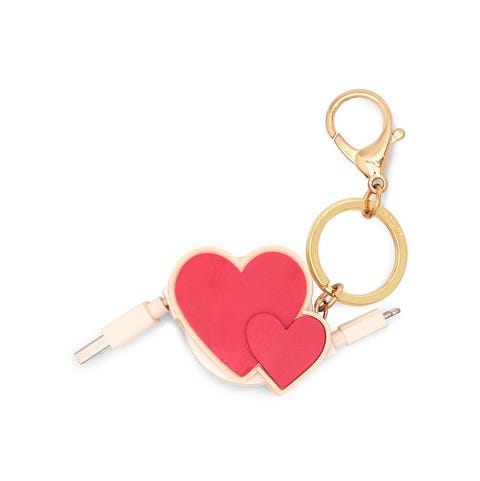 Bando
Heart-to-Heart Retractable Charging Cord
$30.00
BUY IT HERE
This keychain doubles as a charging cord and features two red hearts — the perfect gift that she'll carry with her literally everywhere she goes.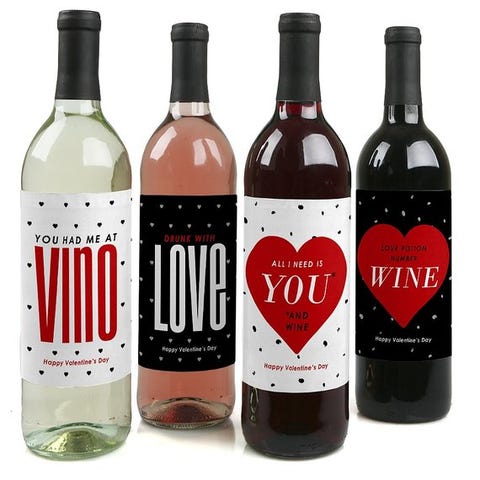 Etsy
Valentine Wine Bottle Labels
$8.89
BUY IT HERE
Indulge her wine-loving senses with these Valentine's Day labels that wrap around all of her favorite vino.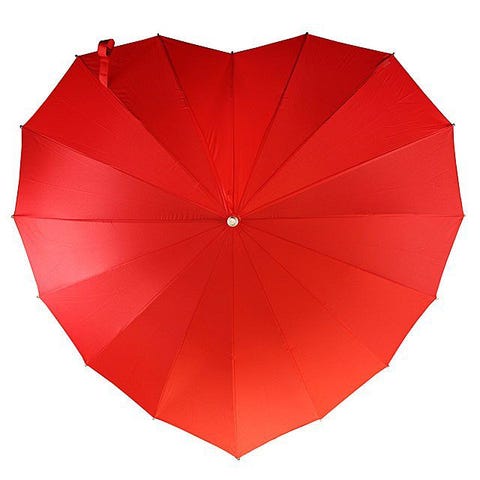 Uncommon Goods
Crimson Heart Umbrella
$32.00
BUY IT HERE
This whimsical umbrella makes the perfect statement and will brighten up any rainy day.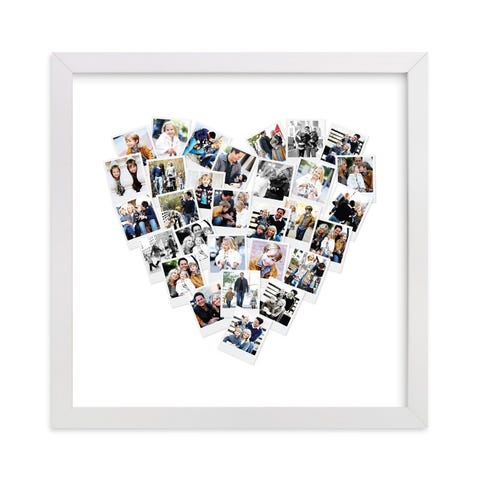 Minted
Heart Snapshot Photo Art
$29.00
BUY IT HERE
This heart-shaped collage cab be filled with the best snapshots of you two together. It's perfectly framed and can be hung or placed on a shelf, whichever she prefers.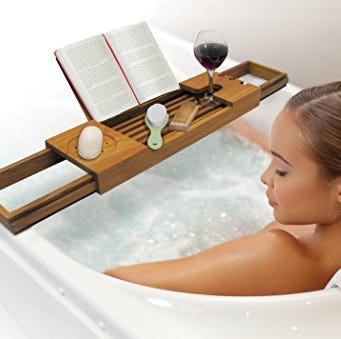 Amazon
Bathtub Caddy
$39.50
BUY IT HERE
There's nothing like running a warm bubble bath, and this caddy will take the experience up a notch.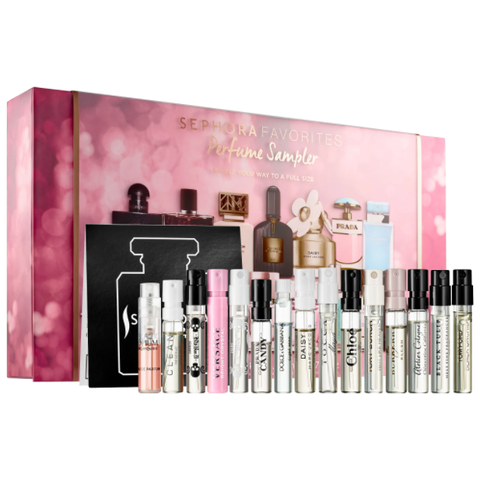 Sephora
Sephora Perfume Sampler
$38.00
BUY IT HERE
All of the top designer fragrances in one convenient gift box so she can sample all of her favorite scents.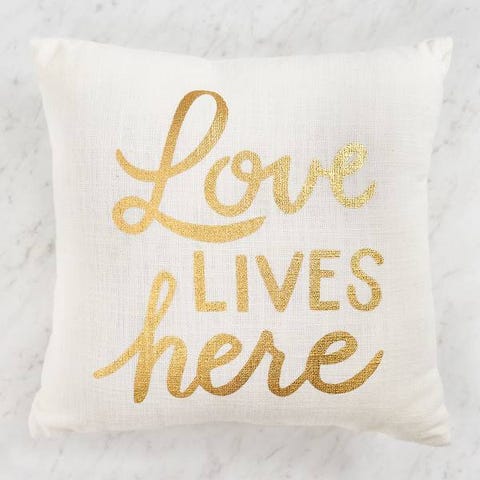 Paper Source
Love Lives Here Pillow
$19.95
BUY IT HERE
Making the perfect decor statement with this throw pillow accent that will add warmth and love to any home.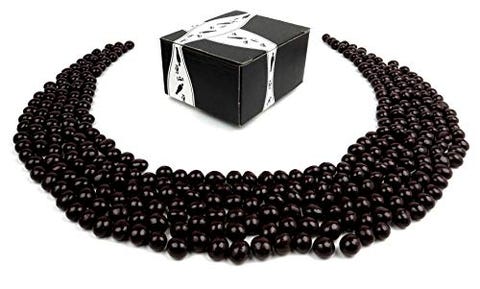 Amazon
Cuckoo Luckoo Gourmet Dark Chocolate Espresso Beans
Black Tie Mercantile
amazon.com
$18.99
BUY IT HERE
If she's a coffee lover, try these dark chocolate espresso beans for a more sophisticated take on the classic box of chocolates.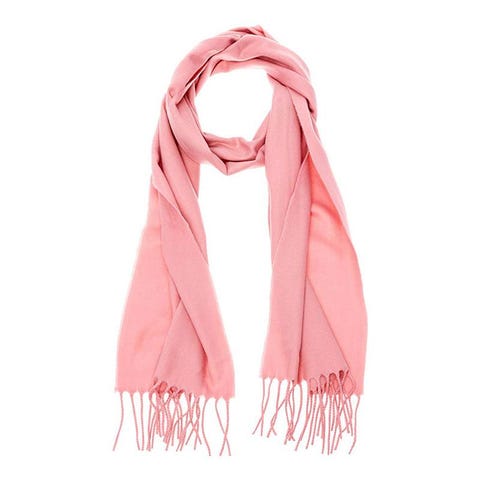 Amazon
100% Cashmere Wool Scarf
$39.99
BUY IT HERE
Give her the softest, coziest scarf ever that she'll wear time and time again.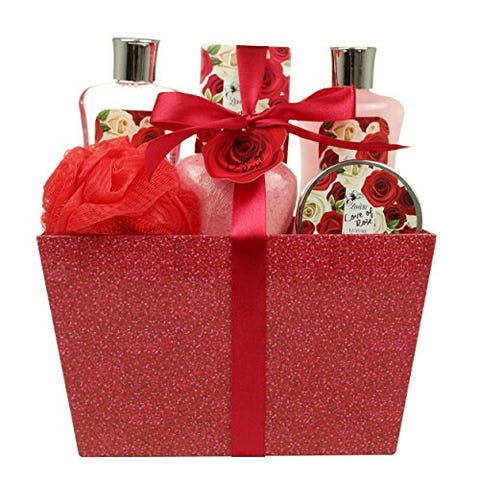 Amazon
Spa Bath and Body Gift Basket
$26.99
BUY IT HERE
And speaking of gift baskets, this is the ultimate spa set for anyone who loves a luxurious treatment. It includes things like rose-scented shower gels, bath salts, bath bombs and body lotions.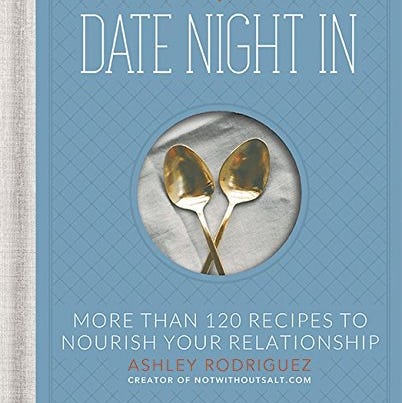 Amazon
Date Night In Recipe Book for Couples

$27.50

$18.29 (33% off)
BUY IT HERE
Cooking together can be quite the romantic experience. This cookbook offers up all the best meals to make at home when staying in is preferred.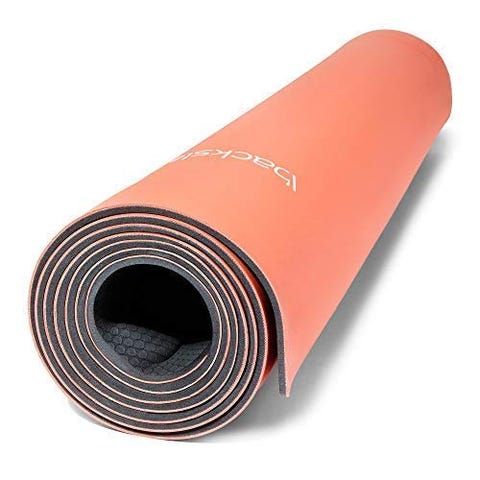 Amazon
Self-Rolling Smart Yoga Mat
$89.95
BUY IT HERE
If she loves to practice yoga and meditation, this smart mat will make her session that much easier thanks to its self-rolling capability.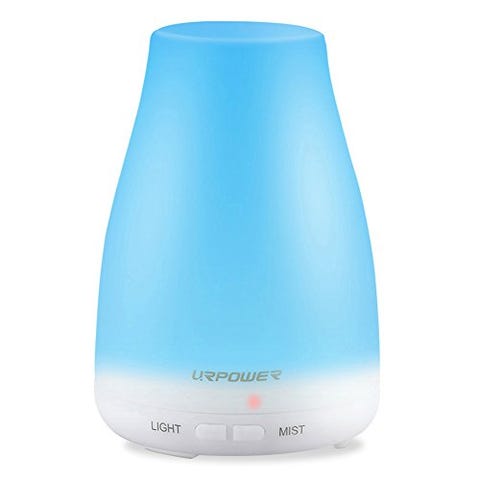 Amazon
Essential Oil Diffuser
$16.99
BUY IT HERE
This oil diffuser fills the room with a subtle, pleasant aroma that instantly eliminates the odor, creating a comfortable environment for living.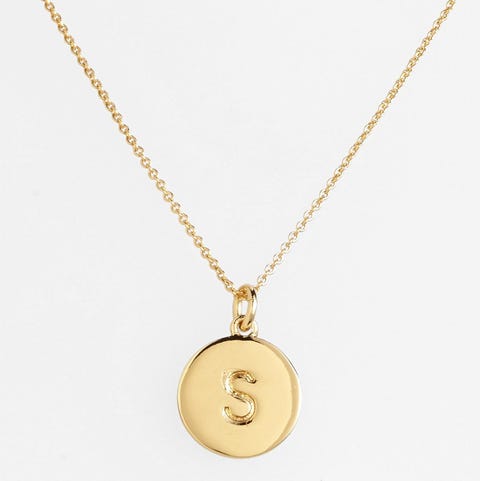 Nordstrom
Kate Spade Initials Pendant
$58.00
BUY IT HERE
This customizable pendant necklace lets you choose a letter to engrave.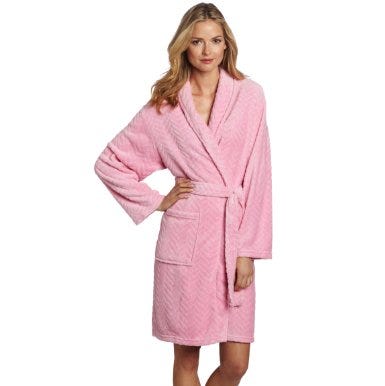 Amazon
Plush Bath Robe
$18.99
BUY IT HERE
This best-selling robe is available in multiple colors. The soft texture will make her never want to take it off.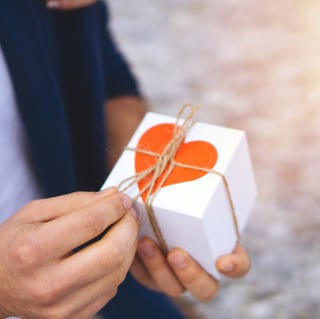 Source: Read Full Article