Introduction
Telehealth and telemedicine
Telehealth technologies
Scope and limitations
Looking forward
References
Further reading
---
Telehealth refers to the delivery of health care over the internet using a range of telecommunications methods. Telehealth technologies include live video conferencing, mobile health apps, save and forward electronic transmission, and remote patient monitoring (RPM).
Telehealth is quickly expanding and has the potential to change the way millions of people receive health care. Telehealth technologies, tools, and services are quickly becoming a critical part of the healthcare system.
Telehealth is described as the application of telecommunications and digital technologies to offer and facilitate health and health-related services such as medical care, health information services, and provider and patient education.
Telehealth and telemedicine
Although the terms telehealth and telemedicine are sometimes interchanged, telehealth now encompasses a broader range of digital healthcare activities and services. To comprehend the relationship between telehealth and telemedicine, it is necessary to first define telemedicine.
Telemedicine is the application of technology and telecommunication networks to provide healthcare to patients who are geographically distant from their doctors. A radiologist, for example, might analyze and interpret imaging results for a patient in a distant county whose hospital currently lacks a radiologist. For a non-life-threatening health condition, a physician may provide urgent care to the patient through video. Telemedicine is a term for the practice of medicine through the internet and electronic applications.
Telemedicine refers to the practice of medicine through the internet. Telehealth is a broad word that encompasses all aspects and activities of healthcare and the healthcare system that apply telecommunications technology. Telehealth activities and uses that go beyond remote clinical treatment include healthcare education, wearable devices that record and transmit vital signs, and provider-to-provider remote communication.
Telehomecare, or more recently, home telehealth or home-based eHealth, is the term used to describe the application of telemedicine and/or telehealth to the home setting.
A Telehomecare visit is defined as,
two-way interactive audiovisual communication between a healthcare provider and a patient at their home."
This virtual home visit entails a physical examination of the patient's heart, lungs, and bowel sounds, as well as the collection of vital indicators including blood pressure and pulse.
Telehealth technologies
The use of smartphones is exponentially increasing with every passing year. mHealth (or mobile health), remote patient monitoring (RPM), video and audio technology, digital photography, and store and forward technologies are all being used for telehealth. These and other mobile devices can be used to improve health outcomes and provide more access to care.
Patients employ mHealth, or mobile health, applications and services on their smartphones, tablets, and laptops. Patients can use these apps to track their health, set medication and appointment reminders, and communicate information with their doctors. Users can choose from hundreds of mHealth apps, including aids for managing asthma and diabetes, as well as weight loss and smoking cessation apps. Users can also plan appointments and connect with providers via video conference and text messaging on their mobile devices.
Wyoming Medicaid sponsored research to assess patient participation and post-birth outcomes for those who utilized the "Due Date Plus" mobile health app. The app, which allowed women to track pregnancy milestones, contact medical services, and look up symptom-related information, was linked to better prenatal care compliance and fewer babies born with low birth weights.
The reporting, gathering, transmission, and evaluation of patient health data via electronic devices such as wearables, mobile devices, smartphone apps, and internet-enabled computers is known as remote patient monitoring. Patients are reminded to weigh themselves via RPM technologies, which then send the information to their doctors. Blood pressure, cardiac stats, oxygen levels, and respiration rates are all collected and transferred using wearables and other electronic monitoring equipment.
Scope and limitations
There are three major goals that telehealth aims to achieve in healthcare. The first is the shift in telehealth's application from boosting access to health care to delivering convenience and, ultimately, cost reduction. The second is the development of telehealth beyond acute diseases to include episodic and chronic conditions. The spread of telemedicine from hospitals and satellite clinics to the home and mobile devices is the third aim.
Telehealth has the potential to improve the quality and cost of health care delivery in a variety of ways, including accessibility, effectiveness, affordability, safety, and equity. Telehealth can assist access and reduce the need for in-person appointments in many regions where "stay-at-home" laws exist.
The limitations on reimbursement and the variable payer landscape are significant barriers to more widespread telehealth use. The broad adoption of telemedicine is hampered by limited reimbursement. Telehealth insurance coverage is patchy, but it's becoming more prevalent. The more widely used and successful telehealth programs become, the more likely these payment concerns will be resolved.
Read Next: What is Telepsychiatry?
Some consultations need physical examinations that are difficult to perform remotely, as well as diagnostics (such as imaging and cultures) that are not possible to perform remotely. Clinician training should emphasize the limitations of telehealth and provide information on other information-gathering strategies that can be employed in these situations.
Looking forward
Telehealth provides great chances to improve the healthcare delivery process, potentially leading to better health outcomes. The study of rare illnesses and comparisons of diverse locations and techniques for delivering treatments via telehealth necessitate a measurement strategy that permits data to be aggregated across multiple health systems. Data-driven reimbursement and policy changes that encourage proper telehealth use can be informed by findings from rigorous telehealth program evaluations in these areas.
References
Chuo, J., Macy, M. L., & Lorch, S. A. (2020). Strategies for Evaluating Telehealth. Pediatrics, 146(5), e20201781. https://doi.org/10.1542/peds.2020-1781
Smith, A. C., Thomas, E., Snoswell, C. L., Haydon, H., Mehrotra, A., Clemensen, J., & Caffery, L. J. (2020). Telehealth for global emergencies: Implications for coronavirus disease 2019 (COVID-19). Journal of telemedicine and telecare, 26(5), 309–313. https://doi.org/10.1177/1357633X20916567
Catalyst, N. E. J. M. (2018). What is telehealth? NEJM Catalyst, 4(1). Available at: https://catalyst.nejm.org/doi/full/10.1056/CAT.18.0268
Tuckson, R. V., Edmunds, M., & Hodgkins, M. L. (2017). Telehealth. New England Journal of Medicine, 377(16), 1585-1592. 10.1056/NEJMsr1503323
Dorsey, E. R., & Topol, E. J. (2016). State of telehealth. New England Journal of Medicine, 375(2), 154-161. 10.1056/NEJMra1601705
Koch S. (2006). Home telehealth–current state and future trends. International journal of medical informatics, 75(8), 565–576. https://doi.org/10.1016/j.ijmedinf.2005.09.002
Further Reading
All Telemedicine Content
What is Telecardiology?
What is Telemedicine?
What is Teleradiology?
Types of Telemedicine
More…
Last Updated: Jun 17, 2022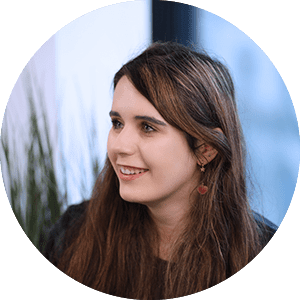 Written by
Aimee Molineux
Aimee graduated from Oxford University with an undergraduate degree in Japanese and Korean Studies, with an exchange year at Kobe University in Hyogo, Japan. Throughout her studies, Aimee took part in various internships, gaining an interest in marketing and editorial work along the way.In her personal time, Aimee can be found either attempting to cook, learning how to code, doing pilates, as well as regularly updating her pet hamster's Instagram account.
Source: Read Full Article