Introduction
What are digital inhalers?
Why digital inhalers?
Will digital inhalers make physicians obsolete?
Obstacles and future outlook
References
Further reading
---
Digital therapeutics enable personalized chronic illness management and unmatched patient health and treatment compliance monitoring. Digital health uses technology to help people manage diseases, decrease health risks, and improve health and well-being.
Digital inhalers are a huge opportunity for clinical pharmacy. Chronic respiratory illness sufferers have long relied on inhalers. Their ability to deliver medicine directly to the lungs and prevent systemic side effects makes them an appealing therapy choice.
Health care practitioners still encounter issues treating asthma and COPD (COPD). Incorrect technique and poor adherence might reduce inhaler effectiveness. Incorrect inhaler technique and non-adherence are linked to increasing dyspnea, health condition impairment, and exacerbations.
Inhalation treatment for patients with asthma and chronic obstructive pulmonary disease (COPD) has advanced dramatically in recent years. Aerosol treatments are critical for treating obstructive lung illnesses, which impact almost 15% of the world's population. This article will explore the functionality and use of digital inhalers.
Inhaled treatments are among the most difficult therapeutic modalities for chronic illness patients to self-administer. Specific breathing maneuvers that are synchronized with the discharge of aerosol from the inhaler are required for optimal inhaler treatment.
Inhalers are vital for adhering to the rigorous schedule necessary for these illnesses because they eliminate the need for and the bad effects associated with injectable and oral medications.
What are digital inhalers?
Digital inhalers are breathing aids that can be linked to electronic devices to check on a patient's health every day. These are especially helpful for people with respiratory diseases like asthma or obstructive diseases. Sensors in these inhalers prompt the user to take medicine at the appropriate times each day.
Digital inhaler health systems use electromechanical sensors and microelectronics to monitor inhaler actuation. Some gadgets include a linked smartphone, a mobile app that communicates with the patient, a cloud server, and a portal for the physician to see dashboard data.
Digital inhalers can also employ Bluetooth to detect inhaler usage, remind patients to take medicine, and collect data to assist treatment. They can enhance patients' adherence to asthma medicines and keep their disease under control, but they must be created with health systems and individuals in mind to be effective.
Related: What are Smart Inhalers?
Why digital inhalers?
Digital inhalers can help patients and doctors manage respiratory disorders. Digital inhalers connected to mobile apps manage medication scheduling and doses.
Digital inhalers monitor adherence, record the time, date, and location of each dose, issue dosage reminders, and communicate data through Bluetooth. Several digital inhalers have sensors integrated into or provide external sensors for regular inhalers.
Digital inhalers may help asthma or COPD patients improve control, detect triggers, interact with doctors, and gather research data. The technology helps with treatment regimens, medication reminders, and inhaler use by creating alerts or notifications.
Some smart inhalers can measure pollution or pollen levels or alarm patients if they forget them. Smart inhalers notify patients of missed or repeated doses and remind them to take their dosages on time, automatically, and easily.
These gadgets help reduce the burden of remembering to take prescriptions, particularly when there are several. They improve inhaling technique and effectiveness.
Will digital inhalers make physicians obsolete?
Digital inhalers are one form of smart technology. With the aid of digital inhalers, bronchospasm sufferers may arrange their medicine dosages. With today's technology, patients are well-informed about ailments and can quickly get information online.
It is a multipurpose gadget that connects devices. It informs the patient's daily dose limit, remaining medication, and health status. Smarter technology makes healthcare items better.
The capacity to visualize the success or failure of a therapy in terms of necessary compliance and dosage criteria has led to the introduction of various models in developed areas like Europe and low- or moderate-income nations like India.
The patient's usage of rescue or reliever medicine more than twice a year indicates inadequate management. This suggests the need to increase the individual's preventative strategy, to teach the patient to use the inhaler appropriately, or analyze trigger factors like a new pet, cigarette smoke, or airborne pollutants.
Therefore, people utilizing asthma or other respiratory disease drugs may need to go to a physician for proper education and treatment.
Obstacles and future outlook
Patient adherence to prescribed medications can improve clinical outcomes and prevent the need for costly or more risky therapies, such as biologics, according to the available evidence demonstrating that digital inhalers improve medication management and guide clinical care for those with asthma or COPD.
There are still several obstacles to incorporating digital health technologies into ordinary clinical practice, including the high cost of such interventions, concerns about patient and provider acceptance, difficulties in managing data, and doubts about the long-term viability of digital health solutions.
Defining digital inhalers' function in diagnosis and illness monitoring may boost usage. A current study identifies patient characteristics that may benefit from digital inhaler-based therapies. Informed permission, autonomy, trust, privacy, secrecy, and remote patient monitoring are ethical problems that may need to be addressed before adoption.
In other fields of medicine, such as cardiovascular disease, diabetes, and TB, remote patient monitoring has been available for a long time, and these ethical and privacy problems have been thoroughly debated, including the particular advantages of electronic adherence monitoring.
Digital inhalers only capture device-specific data, namely the time and date of each dosage. Only when connected with an app are location data and other data logged. Even audio-based systems record for less than a minute before "timing out," and the microphone is located to eliminate extraneous noises. This issue needs to be addressed properly to get the data accurately and timely.
Digital inhalers provide extensive information regarding medicine use, which potentially transform asthma and COPD management. If AI is used to the "big data" gathered by digital inhalers, the data may assist forecast and minimize future exacerbations. The quantity of data needed will be significant and may come from numerous sources, such as cellphones, digital spirometers, and smartwatches.
References
Amedume, A. and Sangave, N.A. (2020) Digital Health: Smart Inhalers, Pharmacy Times. Available at: https://www.pharmacytimes.com/view/digital-health-smart-inhalers (Accessed: 8 August 2022).
Blakey, J.D. et al. (2018) 'Digital technologies and adherence in respiratory diseases: The road ahead', European Respiratory Journal, 52(5). doi.org/10.1183/13993003.01147-2018.
Chan, A.H.Y. et al. (2021) 'Digital Inhalers for Asthma or Chronic Obstructive Pulmonary Disease: A Scientific Perspective', Pulmonary Therapy, 7(2), pp. 345–376. doi.org/10.1007/s41030-021-00167-4.
Kavitha, M. (2019) 'Smart Inhalers', The Journal of Nursing Trendz, 10(3), p. 34. doi.org/10.5958/2249-3190.2019.00029.4.
Mohammadi, D. (2017) 'Smart inhalers: will they help to improve asthma care?', The Pharmaceutical Journal [Preprint]. Available at: https://pharmaceutical-journal.com/article/feature/smart-inhalers-will-they-help-to-improve-asthma-care.
Thomas, L. (2022) What are Smart Inhalers?, News Medical. Available at: https://www.news-medical.net/health/What-are-Smart-Inhalers.aspx(Accessed: 8 August 2022).
Further Reading
All Asthma Content
Asthma
Childhood Asthma
Signs of Asthma Attack
Asthma Symptoms
More…
Last Updated: Oct 4, 2022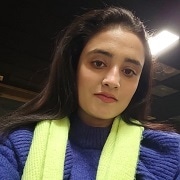 Written by
Maira Ahsan
During the coronavirus disease 2019 (Covid-19) lockdown, while pursuing a bachelor's degree in human nutrition and dietetics, Maira started her freelancing career as a content writer, focusing on the life sciences. In 2020, she started working as a freelancer on Fiverr, where she quickly found opportunities to work with several Canadian companies.Maira received an offer for a nutritionist position from a French hotel in Canada, where she was responsible for developing nutrition-based recipes and calorie-counted meals.
Source: Read Full Article