What are implantable medical devices?
Common examples of implantable medical devices
Leading manufacturers of implantable medical device
References
Further reading
---
Implantable medical devices are introduced into the human body through surgery or other medical interventions to serve specific functions. The most common examples of implantable medical devices include artificial joints, breast implants, cochlear implants, intraocular lenses, pacemakers, other cardiac implants, and intrauterine contraceptive devices.
What are implantable medical devices?
Implantable medical devices are placed into the human body either permanently or temporarily to support functions of specific organs or tissues, monitor physiological activities, or deliver medicines. Some implants are prosthetics and intended to replace damaged body parts. These devices could be made up of human tissues or exogenous materials, such as metals, plastics, and ceramics.
What are Medical Devices?
The functioning of active implantable medical devices depends on an electrical energy source other than that directly generated by the human body or gravity. These battery-powered devices are commonly used to support cardiac functions and are intended to remain inside the body after the surgical or medical implantation procedure.
Common examples of implantable medical devices
Cardioverter defibrillator
A cardioverter defibrillator is a battery-powered medical device implanted in the heart tissue. The device is used to monitor heart rate rhythms, as well as to deliver electrical shocks to stimulate the heart muscle. In patients with recurrent and sustained ventricular tachycardia, the device is implanted to restore normal heartbeat rhythms and prevent sudden cardiac death.
Pacemaker
A pacemaker is a small battery-operated device implanted under the collarbone. The device sends electrical impulses to the heart through wires to maintain normal heartbeat rhythms. Some pacemakers are wireless and placed inside the heart using a small tube inserted through one of the veins.
Any damage to the heart's electrical conduction system due to heart attack can lead to an irregular heartbeat. In such conditions, a pacemaker helps restore and maintain normal heart functions.
Left ventricular assist device
A left ventricular assist device is used to support cardiac circulation. The left ventricle is a large heart chamber that pumps blood out of the heart to circulate through the body. A left ventricular assist device is a battery-powered mechanical pumping device implanted surgically to maintain the pumping ability of the left ventricle. The device is particularly useful for end-stage heart failure patients who cannot undergo heart transplantation.
The device uses a tube to transfer blood from the left ventricle to a pump, which is placed in the upper part of the abdomen. The pump then sends the blood into circulation through the aorta. The battery and control system placed outside the body is connected to the implanted pump through another tube inserted through the abdominal wall.
Breast implants
Breast implants are placed under the breast tissue or chest muscle for breast augmentation or reconstruction. The implants are generally composed of a silicone outer shell filled with saline or silicone gel. Various implants with different sizes, thicknesses, textures, and shapes are available on the market.
Cochlear implants
Cochlear implants are electronic hearing devices comprising an external microphone, sound processor, transmitter system, and an internally implanted receiver and electrode system. The internal system uses electronic circuits to receive signals from the external system and send electrical currents to the inner ear.
The implants generate effective hearing sensations in people with severe to profound hearing loss.
Intraocular lenses
Intraocular lenses are implanted permanently into the eye to correct vision. These implants reduce the requirement for glasses or contact lenses. The lenses are made of plastic or silicon and placed in front of or behind the iris. A small incision is made in the eye to insert the lens. In contrast to the intraocular lenses implanted during cataract surgery, these lenses are placed into the eyes without removing the endogenous optical lens.
Hip implants
Hip implants are medical devices containing a ball and a socket. The ball is usually made up of metal or ceramic, and the socket is made up of metal, ceramic, or plastic. The implants are surgically placed in patients with hip injuries or arthritis to restore mobility and relieve pain.
Contraceptive intrauterine devices
Contraceptive intrauterine devices are placed inside the uterus to prevent pregnancy. A plastic tube containing the device is inserted into the uterus through the vaginal. After placement, the tube is removed. These devices are very effective for long-term birth control and avoiding the risk and side effects of hormonal contraceptive medicines.
More advanced devices release a low-dose hormone into the uterus each day to improve birth control effectiveness. It also reduces menstrual blood flow and protects at-risk women against endometrial cancer.
Leading manufacturers of implantable medical device
With an increasing prevalence of chronic, age-related health conditions, fast-paced growth in the medical device industry has been observed globally. Some newly emerging technologies, including cloud computing, the internet of things (IoT), and artificial intelligence, have contributed significantly to the advancement in the medical device industry.
Companies that have been at the top of the medical device industry for decades include Medtronic (Ireland), Johnson & Johnson (USA), CardinalHealth (Ireland and USA), Abbott (Chicago), Siemens AG (Germany), Stryker Corporation (USA), General Electric Company (USA), Baxter International Inc. (USA), and Boston Scientific Corporation (USA).
References
Implants and Prosthetics. 2019. U.S. Food & Drug Administration. Available at: https://www.fda.gov/medical-devices/products-and-medical-procedures/implants-and-prosthetics
Implanted Medical Device. 2020. Science Direct. Available at: https://www.sciencedirect.com/topics/engineering/implanted-medical-device
Implantable Medical Devices. 2015. American Heart Association. Available at: https://www.heart.org/en/health-topics/heart-attack/treatment-of-a-heart-attack/implantable-medical-devices
Intrauterine devices. 2020. Medline Plus. Available at: https://medlineplus.gov/ency/article/007635.htm
Leading Medical Device Companies in 2020. 2021. University Lab Partners. Available at: https://www.universitylabpartners.org/blog/leading-medical-device-companies-2020
Further Reading
All Medical Devices Content
How Could Sharks lead to New Medical Devices?
The Importance of Regulating Medical Devices
Last Updated: Jun 30, 2022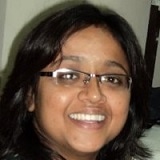 Written by
Dr. Sanchari Sinha Dutta
Dr. Sanchari Sinha Dutta is a science communicator who believes in spreading the power of science in every corner of the world. She has a Bachelor of Science (B.Sc.) degree and a Master's of Science (M.Sc.) in biology and human physiology. Following her Master's degree, Sanchari went on to study a Ph.D. in human physiology. She has authored more than 10 original research articles, all of which have been published in world renowned international journals.
Source: Read Full Article