Skip to:
What is Chronic Traumatic Encephalopathy?
How research has developed since 1928
Risks and side effects of CTE
The role of forensic pathology
How quantifiable data has changed the outlook of CTE
Autopsy research help gain an understanding of possible risks of CTE
CTE autopsy without abnormality in the brain
Image Credit: Victor Moussa / Shutterstock
What is Chronic Traumatic Encephalopathy?
Chronic Traumatic Encephalopathy (CTE) is a degenerative brain condition that occurs in many athletes. It is a condition caused by one traumatic brain injury or minor repeated traumatic brain injuries such as concussion or sub concussions.
CTE is common in sports such as American Football. People who participate in other sports or who experience head trauma in the military can also get CTE.
CTE is only diagnosed at autopsy, as a direct tissue examination needs to be taken. Without a complete autopsy, the condition would have never been recognized.
How research has developed since 1928
The first known case of CTE was researched in 1928 by pathologist Harrison Stanford Martland, from New Jersey.
Research today remains similar in that the condition is still diagnosed during an autopsy of a neuropathological examination of the brain. However, it is more developed in noticing the risk factors and side effects of CTE.
There is an effort to try to correlate autopsy pathological findings with imaging findings so that CTE can be diagnosed with imaging during a person's lifetime.
Current research looks more specifically at American Football players, as they are prone to concussions and sub-concussive injuries due to multiple blows to the head during a game. Sub-concussive head impacts, however, may not cause any symptoms.
Risks and side effects of CTE
Symptoms of CTE do not develop over-night; they typically develop over the years as a result of repeated blows to the head.
Research has found that when an individual is diagnosed with CTE, areas of the brain have wasted away.
Injuries to the head affect the nerve cells that pass electrical impulses around the brain, the communication between cells is then broken. Therefore, the brain struggles to process information in a typical manner, which could cause symptoms such as; difficulty in thinking logically, impulsive behavior such as lashing out, depression, and anxiety, in turn, shortening the lifespan of American footballers.
The condition is still being extensively researched. Therefore, only small conclusions of symptoms have been made. As the research has not yet been carried out while the participants are alive, the risk factors are still vaguely known.
The role of forensic pathology
The number of people suffering from this condition and how many have experienced is still unknown., However, small studies have been carried out on ex-NFL players at autopsy, which is vital in research.
A 44-year-old retired NFL player underwent a neurological autopsy, having a history of cognitive and neuropsychiatric impairment. The findings noticed the participant developed CTE. It seems to be a common occurrence in NFL players to have had CTE, as the first two cases were researched in 2005 and 2006.
Since the first two cases, more extensive studies were studied, noticing a trend in American football players and the condition.
Forensic pathology is vital in studying CTE. This condition must be kept under surveillance in American Football athletes; the identification of CTE in American Footballers will eventually enable a preventative and active practice for CTE.
How quantifiable data has changed the outlook of CTE
Recent research has found measurable data in American football and CTE. The study explores the age of first exposure to football and Chronic Traumatic Encephalopathy.
A sample size of 202 deceased American Football players, found 177 participants neuropathologically diagnosed with CTE. Each year the participants played football; the risk factor increased by 30 percent.
Although this is not necessarily aiding in the research of knowing the risks of CTE, it is gaining insight into quantifying a percentage of players, connecting their likelihood of acquiring CTE to the number of years playing football.
Autopsy research help gain an understanding of possible risks of CTE
Autopsy research on NFL players has been an extensive research area in understanding the condition.
The National Institute of Health is researching the prevailing condition. Studies have shown that American Footballers are more prone to CTE, as they are more prone to experience trauma to the brain.
Risk factors are a delicate area to decipher. However, research is being carried out into understanding the risks more carefully. Mild head injuries in all aspects of life are considered.
It is crucial to find the environment, genetics, medical history, and lifestyle of athletes. Not only is a blow to the head a possible common risk factor in gaining CTE, but it also can be dependent on genetic conditions and the environment of individuals.
CTE autopsy without abnormality in the brain
Researches are struggling to pinpoint one specific cause. Therefore, neuropathological studies are at the forefront of research in this area of study.
One study focused on American Footballers who had no abnormal trauma to the brain but were victims of suicide. All participants had the condition CTE; they were not subject to blows to the head, causing trauma. However, the ex-NFL players were found to have cognitive and neuropsychiatric impairments.
Many studies on ex-American Football athletes are carried out postmortem to rule out the possibility of CTE as forensic pathology is on route to finding a known cause and preventative method.
Sources:
Gavett, B., Stern, R., Cantu, R et al. Mild traumatic brain injury: a risk factor for neurodegeneration. (2010) https://www.ncbi.nlm.nih.gov/pubmed/20587081
www.mayoclinic.org/…/syc-20370921
www.ninds.nih.gov/…/NIH-Chronic-Traumatic-Encephalopathy
Lee, E., et al 2019 Chronic traumatic encephalopathy is a common co-morbidity, but less frequent primary dementia in former soccer and rugby players. https://www.ncbi.nlm.nih.gov/pubmed/31152201
NIH Chronic Traumatic Encephalopathy Diagnosis Conference, National Institute of Neurological Disorders and Stroke (2020). Available at: www.ninds.nih.gov/…/NIH-Chronic-Traumatic-Encephalopathy.
Omalu, B., et al 201. Chronic traumatic encephalopathy, suicides and parasuicides in professional American athletes: the role of the forensic pathologist. The American journal of forensic medicine and pathology. https://www.ncbi.nlm.nih.gov/pubmed/20032774
Further Reading
All Encephalopathy Content
Last Updated: Feb 13, 2020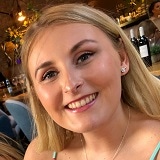 Written by
Francesca Burton, B.Sc.
Francesca majored in Psycholinguistics, focusing on the science behind language learning and production. She holds a Bachelor's of Science (B.Sc.) in Linguistics and the English language from Bangor University, UK. She enjoys writing about the recovery and development of language, as well as other areas of medicine.
Source: Read Full Article