Taco Bell is making it easier to get their unbeatable flavors at home. Although nothing beats the real thing, being able to get their Fire Sauce, Baja Sauce and soft and crunchy tortillas in stores has been a game-changer. Now, with their line of shredded cheeses, you're one step closer to cooking up that Taco Bell flavor on your own.
There are four types of Taco Bell shredded cheeses that will upgrade any taco or quesadilla you throw its way. Introducing Zesty Ranch, Salsa Verde, 7-Layer Blend, and Breakfast Fiesta! Each package has a unique flavor, and I can't stop thinking about that ranch one.
The Zesty Ranch is shredded Monterey Jack cheese with ranch seasoning; the Salsa Verde is shredded Monterey Jack, sharp white cheddar, sharp cheddar and mild cheddar cheese with salsa verde seasoning; the 7-Layer Blend is shredded mild cheddar, sharp white cheddar, Monterey Jack, Asadero, low-moisture mozzarella sharp cheddar and queso quesadilla cheeses; and the Breakfast Fiesta is a blend of shredded cheddar cheeses with bacon and smoke flavor added.
Even if you'd rather just go through the drive-thru for your Taco Bell fix, the blends are perfect to throw on omelets, salads and whatever else you want to put cheese on. All of the cheeses are available at Meijer.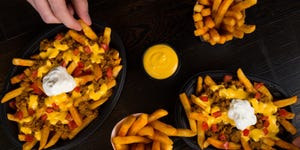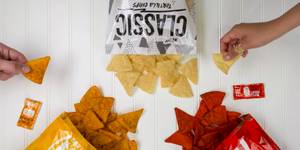 Source: Read Full Article