Many patients suffer with vulvar contact dermatitis, and patch testing can help them identify and avoid the specific allergens that cause their discomfort, a recent systematic review suggests.
"Vulvar allergic contact dermatitis (vACD) and irritative contact dermatitis (vICD) are common and accompanied by a great burden on the patient's life," lead author Sander Vandeweege, a medical student in the Faculty of Medicine and Health Sciences of Ghent University, Ghent, Belgium, and colleagues write this month in Contact Dermatitis.
"This systematic literature research revealed a variety of potential allergens involved in vACD," they add. "To identify the sensitizing culprits, additional series as well as the products used by the patients, along with the ingredients, should be patch tested. Studies on vICD are scarce and further research is necessary."
A Common but Underresearched Condition
Vulvar contact dermatitis is one of the most frequently diagnosed conditions in vulvar clinics, but its incidence is unknown, the authors write. Although vICD tends to be much more common than vACD, both conditions have nonspecific and overlapping clinical features that make them difficult to differentiate.
With the goal of developing a comprehensive list of potential vulvar allergens and irritants and of determining the validity of patch testing in vACD diagnosis, the investigators reviewed standard medical research databases for studies on vACD and vICD.
They included studies of women with symptoms of vACD or vICD after exposure to allergens or irritants, respectively, and they excluded studies such as reviews, case reports, guidelines, letters, and those containing fewer than 20 vulvar patients.
The 17 papers they reviewed comprised 15 studies from Europe, North America, Australia, New Zealand, and Turkey of vACD diagnosed by patch testing and two studies of vICD, published between 1992 and 2020. The 1363 participants across the studies ranged from aged 1-92 years.
The researchers found:
The most frequently identified allergens were nickel, cobalt, topical drugs (including corticosteroids), fragrances, and preservatives. The percentages of patients with at least one positive reaction ranged from 38%–81.4%.

The most common allergens that were considered relevant were corticosteroids, fragrances, and preservatives. The relevance of positive patch test reactions ranged from 13%–49%.

One clinical study on vICD found no statistically significant differences in mean vulvar skin erythema scores at multiple sites over time between participants exposing vulvar skin to dry bathroom tissue and those using feminine hygiene wet wipes. Another study found no clinical signs of irritation on exposure to sodium bicarbonate.
The authors acknowledge several limitations to their review, including the cross-sectional study design of 16 studies and the retrospective design of nine studies; the study sites; the variety in presentation of results and patch testing techniques; missing demographic data; and the availability of only two studies on vICD.
The Findings Don't Surprise Three Experts
"You can be allergic to anything," Mark P. Lachiewicz, MD, MPH, obstetrician, gynecologist, and gynecology surgeon at Duke University School of Medicine in Durham, North Carolina, told Medscape Medical News by email. "There have even been very rare reports of irritation from cotton."
The authors' detailed list of antigen culprits is a good resource, noted Lachiewicz, who was not involved in the review.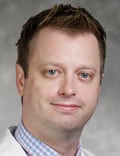 Dr Mark Lachiewicz
"Vulvar care and hygiene is helped by breathable clothes, undyed cotton underwear, fragrance-free sensitive soaps and detergents, and so forth," he recommended. "Good vulvar care and hygiene essentially eliminate any antigens that can cause contact dermatitis.
"Steroids suppress the immune system and thus are often used to treat eczema and lichen diseases of the vulva, and even to calm contact dermatitis itself," he said. "But if a patient develops contact dermatitis to the steroids, their vulvar irritation can worsen."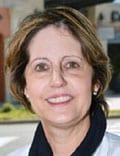 Dr Aída Lugo-Somolinos
Aída Lugo-Somolinos, MD, professor in the Dermatology Department and director of the Contact Dermatitis Clinic at the University of North Carolina School of Medicine at Chapel Hill, said by email that the review highlights the lack information available about vICD.
"Itching is a common symptom in many vulvar conditions," said Lugo-Somolinos, who also was not involved in the review. "Medications to treat these conditions, and personal care products, may cause superimposed allergic contact dermatitis.
"Patch testing is the gold standard to diagnose a type IV hypersensitivity reaction and should be done in patients with vulvar itchy dermatitis who don't respond to standard treatment," she advised.
Kelly Tyler, MD, associate professor of dermatology at The Ohio State University Wexner Medical Center in Columbus, explained that moisture and friction make the genital area a common site of allergen sensitization.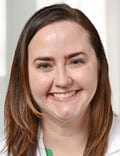 Dr Kelly Tyler
"When the skin barrier is broken down from scratching and chronic irritation, allergens are more likely to penetrate the skin, and the patient can become easily sensitized, thus developing a contact allergy," added Tyler, also not associated with the review.
Patients with genital itching or dermatitis may have problems seeking relief, she said by email, because many over-the-counter preparations contain fragrances and preservatives, and prescription medications for various genital skin conditions often contain corticosteroids.
"Any over-the-counter product except plain petroleum jelly contains potential allergens," Tyler added. "I recommend my patients with any kind of dermatitis to look for products labeled 'fragrance free' because products labeled 'unscented' can contain a masking fragrance."
Funding information was not provided. The authors report no relevant financial relationships. Lachiewicz and Lugo-Somolinos report no conflicts of interest, and Tyler reports being a principal investigator for Janssen.
Contact Dermatitis. Published online December 2, 2022. Full text
For more news, follow Medscape on Facebook, Twitter, Instagram, YouTube, and LinkedIn
Source: Read Full Article