There's a new stack of sweet pancakes to try at IHOP! Oreo Oh My Goodness Pancakes are on the restaurant's menu for a limited time, and they were created by a 6-year-old boy.
The stack consists of buttermilk pancakes that are filled with Oreo cookie pieces. It's drizzled with cupcake icing, more Oreo cookie pieces, and whipped topping. You can get it as a full order (four pancakes) or side order (two pancakes).
IHOP's annual Free Pancake Day just got even better this year by adding the phrase "Flip it Forward for Kids" to its title. On Tuesday, March 12, from 7 a.m. to 7 p.m. (or 10 p.m. for some locations), you can go into the restaurant and get a free short stack of Original Buttermilk Pancakes. With that, the chain is hoping to raise $4 million in donations for its partners, Children's Miracle Network Hospitals (CMN Hospitals), The Leukemia & Lymphoma Society, and Shriners Hospitals for Children.
Let me explain how a child ended up with his creation on the menu: IHOP invited kid chefs to get creative with their own pancake recipes. There were three finalists, each fighting their own health battles, and a boy by the name of Brody Simoncini won with his Oreo pancake creation. So we have Brody to thank for this tasty stack!
"Every year we look forward to kicking off our IHOP Free Pancake Day — Flip it Forward for Kids campaign because it combines the two things we love most — pancakes and helping our communities," Stephanie Peterson, executive director of communications, said in a press release.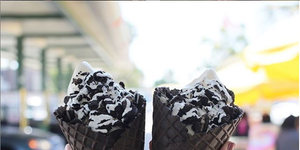 Source: Read Full Article