It's a new year, and that means one thing to those who care about their fitness: resolutions. Running is a great way to answer the call; the many benefits are well documented, but the bottom line is that running can provide the foundation for strong overall fitness.
Whether you're a seasoned road warrior or simply want to get in shape, you came into this year with a goal: to conquer a new challenge, find new motivation, or achieve new speeds. Whatever it was, if you're like most resolution setters, by this point in the year you might already need a little help to stay on track.
That's why we've gone ahead and found the perfect piece of gear to help you achieve five of the most common running resolutions. We also put together some tips to help you put your best foot forward this year. And then the next foot, and the next foot, and the next foot…
The Resolution: Run Comfortable

Long distance running can be murder on the knees, ankles, and more—enough to potentially cause long-term injury. If you're an injury-prone runner (or a standard issue, another-year-older runner), resolve to reduce the risk of injuries over the next 365 days by adding some much needed cushion and comfort to your shoe rotation.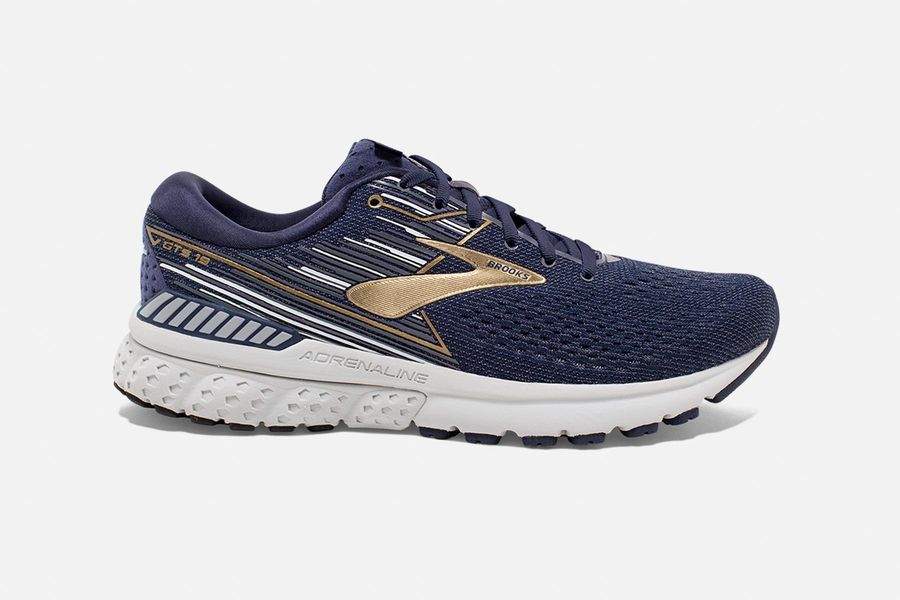 The Brooks Adrenaline GTS 19 packs extra-soft DNA LOFT cushioning to keep your landings comfy and safe. The sneakers also feature Brooks' new GuideRails system, which delivers on-demand support by helping your body find its natural path, rather than "correct" perceived imperfections in your stride.
"They kick in when you need them and stay out of the way when you don't," says Brooks Footwear Product Line Manager Jena Winger. "They work hard to keep your ankle, shin, and knee moving safely within the path they want to move naturally, so you can run without pain or discomfort."
The Resolution: Run the Road Less Traveled
If you're bored with the treadmill or find yourself wanting something more from running that you can't quite describe, the answer might be a change of scenery. "A common thing that runners often experience is getting in a rut," says Thad McLaurin, trainer and owner of RunnerDude's Fitness. "One contributing factor that often gets overlooked is running the same old route over and over."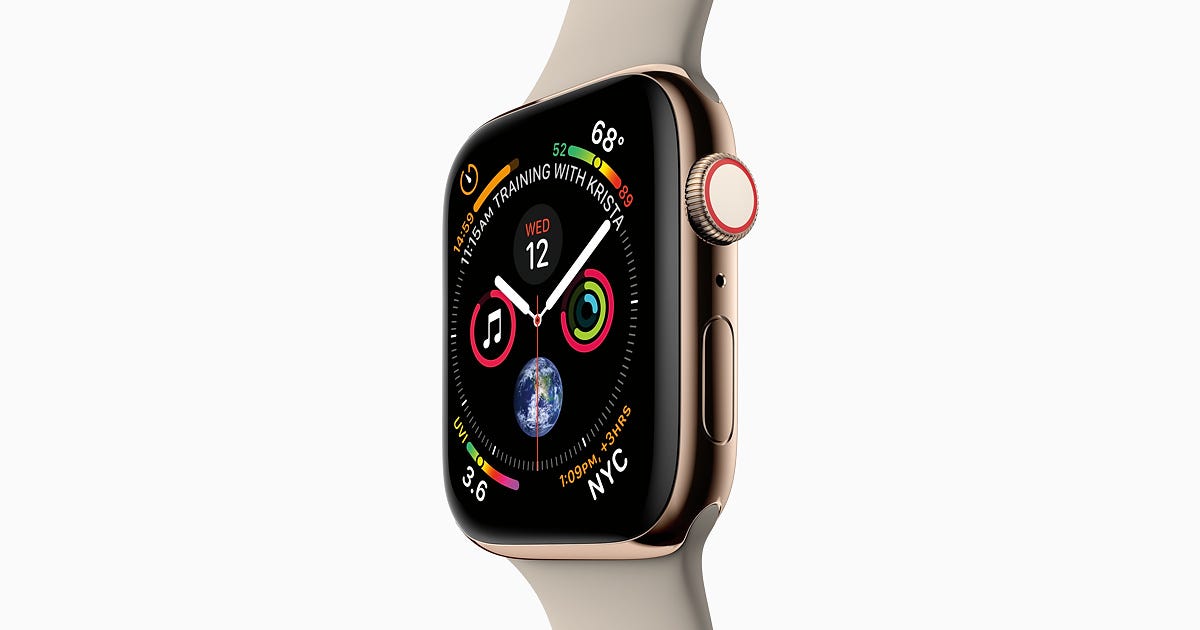 The Apple Watch Series 4 can help you switch it up with awesome health-tracking tech and dedicated apps that breathe life into your run as you run. "The RunGoApp works great with the Apple Watch," says McLaurin. "It's unique in that it's a GPS app with voice turn-by-turn directions, and the watch also allows you to see the route on the watch." That means you can explore a new neighborhood or that trail you've heard about by plugging it into the app—and get lost in the run without getting lost, literally.
Another way to discover new routes: crowdsource them. "Strava is also a great app that many runners use on Apple Watch. It has a social aspect where you can friend other runners and give kudos to runners on their various workouts," says McLaurin
The Resolution: Run Your First Marathon
The first 26.2 is a badge of honor for any runner (and their car's bumper). If 2019 is the year you plan to earn it, know that it's about a lot more than running.
"I always tell my runners that training for a marathon is not just training your body to run; it's also training your body to hydrate and fuel properly," says McLaurin. Any good marathon training plan will require you to pay close attention to how much water you drink and how often—before, during, and after your runs.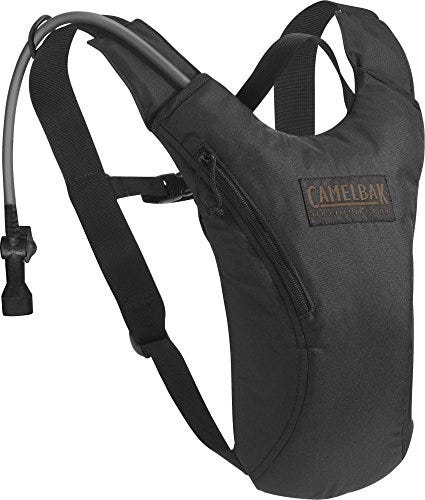 Smash that "during" part with the CamelBak Mil-Tac HydroBak, which makes it easy to hydrate with room for up to 1.5 liters of fluids. "An issue with training for a marathon is access to water during your long runs, and a great solution that I practice is wearing a hydration pack," McLaurin says. "During my first run with one, I almost ditched it, but I hung in there and now it's my best bud."
The Resolution: Run Your Fastest Mile
People run for all different reasons, but at some point you should try to go fast, even if just for a single mile. Upper body strength is essential to speed; it improves your lung capacity so you can run faster without using more energy, and allows you to use your arms to propel yourself as your legs get tired.
That means you'll want to add pushups to your warmup and start following a strength training plan. Improve leg turnover by doing strides (six to 10 hard-but-controlled 50-yard dashes with 30 seconds rest) once or twice a week.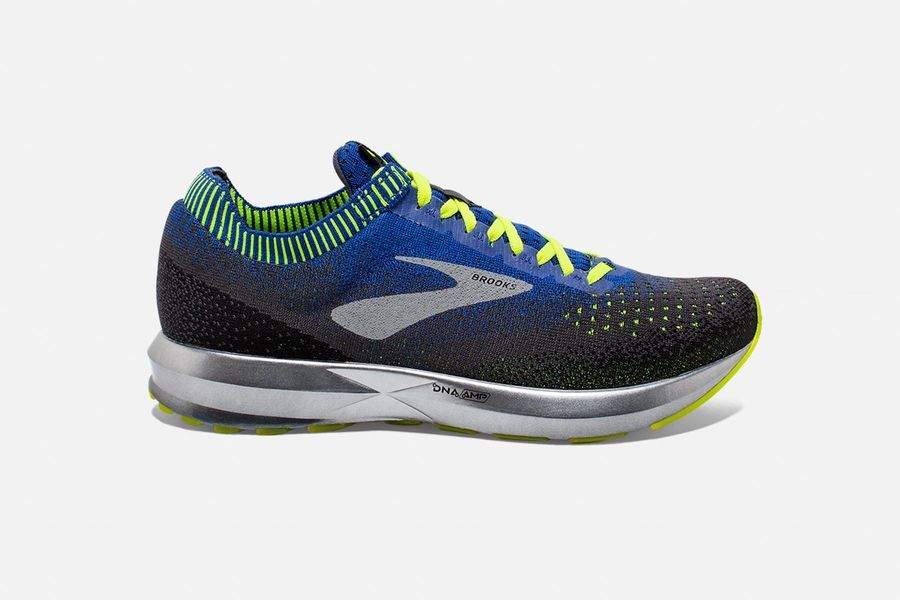 For that real greasy fast speed, chase a chicken—or lace up a pair of the Brooks Running Levitate 2 featuring the company's most advanced responsive foam, DNA AMP, which captures and immediately returns the energy generated by each foot strike.
"The result is an energizing shoe that's perfect for getting faster in training," says Winger. And catching greased lightning, probably.
The Resolution: Run More, Period
For many runners, the hardest step is the very first one: finding the fire to get out there and start moving. With all due respect to the little voice inside your head, what you might need to get going is a little something in your ears. "Music and podcasts are great ways to get and keep you motivated on a run," says McLaurin.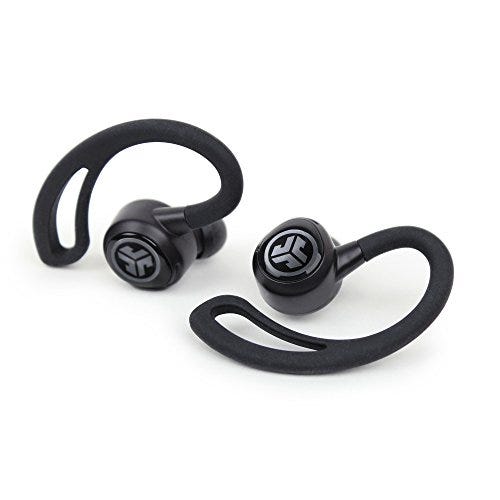 And since you really don't want to be speaker-blasting-on-the-run guy, you'll need a pair of sturdy, sweat-proof workout buds, like the JLab Epic Air headphones. With six hours of battery, IP55 sweat resistance, and complete wirelessness, they're your gateway to running inspiration.
Need a start? McLaurin has some recommendations: "iHeartRadio's Running Hits provides upbeat, top-40 tunes for your run." If you want to zone out to a podcast on your run, he suggests Wait Wait… Don't Tell Me!, Imagined Life, and The Morning Shakeout. Find your favorite listen, strap on those buds, and hit the pavement.
Source: Read Full Article