In a recent Nutrition Reviews journal study, researchers from the University of Toronto performed a systematic review and meta-analysis of previous controlled trials to better understand the impact of honey on mitigating certain cardiometabolic risk factors.
Study: Effect of honey on cardiometabolic risk factors: a systematic review and meta-analysis. Image Credit: Subbotina Anna / Shutterstock.com
The composition of honey
As a product provided by honeybees from flower nectar, honey consists of various complex sugars, organic acids, enzymes, proteins, amino acids, minerals, vitamins, and other biologically active compounds. Generally regarded as a healthier alternative to sugar, honey has previously been shown to provide numerous health benefits, including reduced body weight, inflammation, lipid profiles, and glycemic control in in vitro, in vivo, and clinical studies.
Despite this evidence, extensive human studies on the health benefits of honey have not been performed. Furthermore, the different types of honey, their sources, and whether it is raw or processed must be elucidated to determine whether these factors contribute to its potential health benefits.
About the study
The current study's researchers searched MEDLINE, Embase, and Cochrane Central Register of Controlled Studies databases for randomized and nonrandomized controlled feeding trials in humans that investigated the effects of the oral intake of honey for at least seven days or more. These studies determined how honey consumption impacted adiposity, glycemic control, lipids, blood pressure, uric acid, inflammatory markers, and nonalcoholic fatty liver disease markers.
To determine the effect of honey on these different factors, the researchers utilized the Grading of Recommendations, Assessment, Development, and Evaluation (GRADE) Approach. More specifically, the GRADE approach assesses the certainty of estimates extracted from the selected trials to produce graded evidence profiles based on their degree of certainty.
Importantly, the studies analyzed by the researchers in this review involved otherwise healthy patients who did not consume excessive amounts of sugar on a daily basis.
Study findings
Of the 809 studies initially identified, the researchers utilized 18 controlled feeding trials for their final analysis, which consisted of 1,105 participants in total. In these trials, the median daily dose of honey was 40 grams, with a median length of eight weeks.
The different trial comparisons that were involved in these studies included the impact of honey on body weight, body mass index (BMI), waist circumference, systolic blood pressure (SBP), diastolic blood pressure (DBP), fasting glucose, fasting insulin, glycated hemoglobin, homeostasis model assessment of insulin resistance (HOMA-IR), low-density lipoprotein cholesterol (LDL-C), high-density lipoprotein cholesterol (HDL-C), fasting triglycerides, apolipoprotein, high-sensitivity C-reactive protein (CRP), interleukin 6 (IL-6), tumor necrosis factor α (TNF-α), uric acid, and alanine aminotransferase (ALT).
Taken together, honey was found to improve lipid outcomes by reducing total cholesterol, LDL-C, and fasting triglyceride levels and increasing HDL-C levels. Furthermore, the oral consumption of honey increased IL-6 and TNF- α levels. Regarding the other health outcomes examined in these studies, no other beneficial effects of honey were reported.
Notably, the researchers found that the floral source and processing method of honey had an impact on its health effects. For example, Robinia honey, clover honey, and raw honey were all associated with reduced fasting glucose and total cholesterol levels.
The health benefits of raw honey, which are not subjected to the harsh effects of pasteurization, may be attributed to, at least in part, the presence of probiotic bacteria in this product, such as lactobacilli. In previous studies, lactobacilli have been shown to improve the regulation of the immune system, reduce serum lipid levels, exert anti-oxidant effects, and maintain short-chain fatty acid levels in the intestines.
The word among public health and nutrition experts has been that 'sugar is a sugar…' these results show that's not the case."
Study takeaways
Despite the high sugar concentration of honey which is about 80%, the majority of which is fructose and glucose, the current study found that the various other bioactive substances that comprise this natural sweetener likely provide cardiometabolic health benefits to consumers.
In addition to the conventional sugars found in honey, rare sugars, which have been shown to alter both short- and long-term glycemic outcomes, comprise about 14% of the sugar content of honey. Therefore, the presence of these sugars may also contribute to the observed health benefits of honey.
The takeaway is more about replacement – if you're using table sugar, syrup or another sweetener, switching those sugars for honey might lower cardiometabolic risks."
Sources:
"Sweet: Honey Reduces Cardiometabolic Risks, U of T Study Shows" [Online]. Available from: https://temertymedicine.utoronto.ca/news/sweet-honey-reduces-cardiometabolic-risks-u-t-study-shows.
Ahmed, A., Tul-Noor, Z., Lee, D., et al. (2022). Effect of honey on cardiometabolic risk factors: a systematic review and meta-analysis. Nutrition Reviews. doi:10.1093/nutrit/nuac086.
Posted in: Child Health News | Men's Health News | Medical Research News | Medical Condition News | Women's Health News
Tags: Alanine, Apolipoprotein, Bacteria, Blood, Blood Pressure, Body Mass Index, Cardiometabolic, Cholesterol, C-Reactive Protein, Fasting, Fatty Liver, Fructose, Glucose, Glycated hemoglobin, Hemoglobin, Honey, Immune System, in vitro, in vivo, Inflammation, Insulin, Insulin Resistance, Interleukin, Lipids, Lipoprotein, Liver, Liver Disease, Minerals, Necrosis, Nutrition, Probiotic, Protein, Public Health, Triglyceride, Tumor, Tumor Necrosis Factor, Uric Acid, Vitamins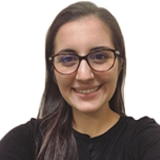 Written by
Benedette Cuffari
After completing her Bachelor of Science in Toxicology with two minors in Spanish and Chemistry in 2016, Benedette continued her studies to complete her Master of Science in Toxicology in May of 2018.During graduate school, Benedette investigated the dermatotoxicity of mechlorethamine and bendamustine; two nitrogen mustard alkylating agents that are used in anticancer therapy.
Source: Read Full Article