"Take it from me, parents just don't understand."
Fresh Prince and D.J. Jazzy Jeff penned this lyric roughly 35 years ago, and coincidentally the HIV/AIDS epidemic has also been with us just as long. But the connection between the two may be highly relevant — that is, if you consider how infrequently parents appear (or have the proper tools) to engage with their gay or bisexual sons to prevent and curb HIV infections.
The glaring disparities in new and undiagnosed cases in young men who have sex with men (YMSM) help highlight why novel strategies (such as greater parental involvement) are needed.
Currently, YMSM between the ages of 13 and 24 are among the most affected by the ongoing HIV epidemic, with CDC estimates suggesting that in 2020, this group alone represented about 35% of new diagnoses. At the same time, about half of these HIV infections go undiagnosed. Recent data also suggest that care linkage in this group is similar to adults, but only a third of YMSM start antiretroviral therapy and are retained in care, leading to viral suppression rates as low as 12%.
With a goal to change these discouraging numbers, researchers from George Washington University in Washington, DC and other institutions conducted a randomized controlled pilot study targeting parents of YMSM to improve both the frequency and quality of communication around sexual health and HIV risk, prevention, and testing.
The findings, which were published online November 10 in the journal AIDS and Behavior, highlight the observation that parents could be an essential resource for combating the HIV epidemic, but they're a resource that's often underutilized. In fact, after participating in an online offering — PATHS (Parents and Adolescents Talking about Healthy Sexuality) — parents reported significantly greater engagement with their sons, especially around discussions focusing on HIV information and condom use.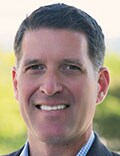 Dr David Huebner
"From what we know from the research, parents are uncomfortable talking about sex; they're not great at talking about it. But when they do and do it effectively, those kids seem to have better health outcomes," lead author David Huebner, PhD, MPH, associate professor of prevention and community health at GW's Milken Institute School of Public Health, told Medscape Medical News.
"The goal was to get parents to deliver more messages and engage in more behaviors with their sons that we think are likely to help their sons stay healthy," he said.
For the pilot study, Huebner and his team recruited 61 parents (95% of whom were mothers) with predominantly high school-aged cisgender sons (median 16.7-17 years) who had come out as gay or bisexual at least a month prior, whose HIV status was negative or unknown, and who were living at home.
The interventions were strictly parent-focused, Huebner said, noting that the only interaction with the kids involved independent surveys at the start and end of the study that explored parental behavior and engagement.
For the study, parental participants were stratified by son's age (13-17 or 18-22 years) and then randomly assigned to participate in a web-accessible PATHS intervention (intervention group) or view a 35-minute, documentary-style film that encouraged acceptance of lesbian, gay, or bisexual children (control group),
Parents assigned to the intervention group were asked to engage in their own time with six modules that explored the importance of communication, HIV information, using and acquiring condoms, HIV testing, and as follow-up, a "to-do" list encouraging selection of how they would follow up with their sons about the content. They were also offered the option to participate in supplemental modules on preexposure prophylaxis (PrEP), anal intercourse, and what to do if a child tested positive for HIV.
"The intervention…showed strong evidence of being effective at changing the parent behaviors that we hoped to change," Huebner explained.
"We got independent reports from parents and kids that showed the same thing: parents were more likely to communicate with their sons about HIV in the 3 months after the intervention and were more likely to help their sons get access to condoms," he said.
Both of these findings were significant, with parents in the experimental group being almost 10 times more likely to share HIV information with their sons (odds ratio [OR], 9.50; 95% CI, 1.02 – 39.99; P < .05) and five times more likely to teach proper condom use (OR, 5.04; 95% CI 1.56 – 12.46; P < .05) compared with parents receiving the placebo.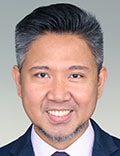 Dr Dalmacio Dennis Flores
"It's very promising that the initial signals from their intervention do show that parents facilitating the acquisition of information for young men who have sex with men really works," said Dalmacio Dennis Flores, PhD, ACRN, an assistant professor of nursing in family and community health at the University of Pennsylvania School of Nursing in Philadelphia. He was not directly involved in the study.
"On the outcomes that matter for us, such as HIV prevention or getting tested, they were able to document that parents receiving guidance on how to have these conversations does result in youth outcomes — something that has been lacking in the literature specifically for this population up until today," Flores told Medscape Medical News.
Overall, parents engaging in the PATHS intervention showed improvements in skills, attitudes, and behavioral intention toward engagement with their sons, including assisting with HIV testing. However, what about parental involvement in these types of dialogues with children who have not yet come out to their parents?
Clinician Involvement Is Also Critical
Flores said that although Huebner's work is pivotal for families where the child's sexual orientation is known to parents, there is value in inclusive sex communication for all youth, regardless of how they identify (ie, out of the closet, closeted, straight, or those who are questioning their identity), especially since younger generations of LGBTQ youth are coming out at earlier ages compared with previous generations.
It's not just parents. Clinicians also have critical roles to play in helping bridge the sex-talk communication gaps between parents and adolescents and young adult children.
"In my work, I've found that more clinicians are willing to broach this within the discussion with dyads, with parents and adolescents in the room," said Flores.
And he added, "If clinicians signal that there's no such thing as too early to have these conversations or that issues such as consent, safety, and sexting are all okay to talk about because these are the current realities of young people, then parents can feel that they're empowered to broach or sustain these conversations."
Importantly, Huebner and team are currently recruiting larger numbers of families for a new, yearlong trial that will not only examine parental behavior changes but also whether these changes translate into improvements in their child's sexual health and/or competency. Interested families can learn more about the study and sign up to receive updates at www.parentwithlove.org.
Huebner and Flores report no relevant financial relationships.
AIDS Behav. Published online November 10, 2022. Abstract
Liz Scherer is an independent journalist specializing in infectious and emerging diseases, cannabinoid therapeutics, health equity, and women's health.
For more news, follow Medscape on Facebook, Twitter, Instagram, YouTube, and LinkedIn
Source: Read Full Article