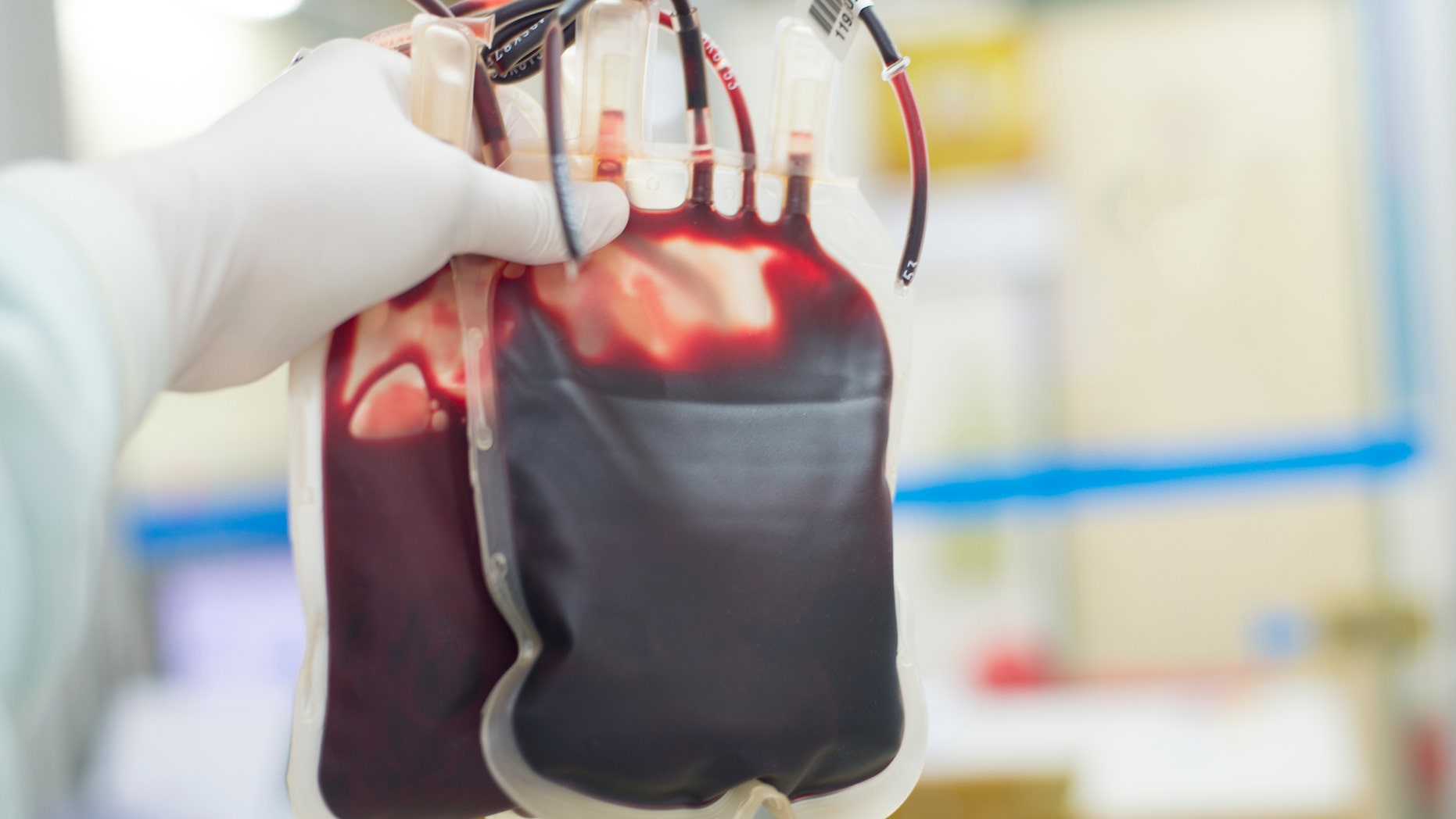 The national health agency warns there is "no proven clinical benefit" to the transfusions.
The Food and Drug Administration is warning against so-called "vampire" treatments or procedures that involve injecting plasma from young blood donors in an effort to treat a variety of age-related diseases. Clinics offering the costly service have been popping up in major cities nationwide promising to treat everything from Alzheimer's disease to multiple sclerosis and post-traumatic stress disorder, but the national health agency warns there is "no proven clinical benefit" to this procedure.
TV DRUG ADS WILL SOON INCLUDE PRICES: WILL IT HELP CONSUMERS?
"Today, we're alerting consumers and health care providers that treatments using plasma from young donors have not gone through the rigorous testing that the FDA normally requires in order to confirm the therapeutic benefit of a product and to ensure its safety," a joint statement from FDA commissioner Scott Gottlieb and the director of the FDA's Biologics and Evaluation and Research Peter Marks, said. "As a result, the reported uses of these products should not be assumed to be safe or effective. We strongly discourage consumers from pursing this therapy outside of clinical trials under appropriate institutional review board and regulatory oversight."
One controversial company, Ambrosia, offers customers 1 liter of blood for $8,000, or 2 liters for $12,000, according to Bloomberg. Ambrosia's founder, Jesse Karmazin, is a Stanford Medical School graduate who the procedure can reverse the aging process.
CLICK HERE TO GET THE FOX NEWS APP
The statement noted the FDA does have approved scenarios for plasma infusion, but that even those carry risks including allergic reactions and transfusion-related issues.
"Our concerns regarding treatments using plasma from young donors are heightened by the fact that there is no compelling clinical evidence on its efficacy, nor is there information on appropriate dosing for treatment of the conditions for which these products are being advertised," the statement said, in part. "Plasma is not FDA-recognized or approved to treat conditions such as normal aging or memory loss, or other diseases like Alzheimer's or Parkinson's' disease."
Source: Read Full Article