Long-term exposure to multiple air pollutants is associated with a significantly increased risk for depression and anxiety, new research suggests.
Analysis of nearly 400,000 people in the United Kingdom who were followed for a decade showed that even low levels of small particulate matter (PM), nitrogen dioxide (NO2), and nitric oxide (NO) increased depression risk by 16% and anxiety risk by 11%.
The findings suggest that stricter air pollution standards and reductions in exposure to multiple air pollutants may alleviate the disease burden of depression and anxiety, the researchers note.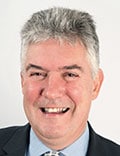 Dr Frank Kelly
"This study indicates that when patients present with depression and/or anxiety symptoms, their place of residence and work should be considered as a contributing factor," study investigator Frank J. Kelly, PhD, professor and chair of community health and policy at Imperial College London, told Medscape Medical News.
"If exposure to increased levels of air pollutants is thought likely, avoidance advice should be considered alongside other recommendations," Kelly added.
The findings were published online February 1 in JAMA Psychiatry.
Policy Changes Needed?
The investigators used the UK Biobank for the research, which they note is the first prospective study to report significantly increased associated risk for both depression and anxiety with the air pollution score, which reflects joint exposure to multiple air pollutants.
Of the 389,185 UK Biobank participants included in the overall analysis, 13,131 were diagnosed with depression and 15,835 were diagnosed with anxiety during a median follow-up of 10.9 years.
Air pollutant estimates for PM with a diameter of ≤2.5 μm (PM2.5) and 2.5–10 μm (PM2.5-10), NO2, and NO were made for each participant's residential address using the land use regression model.
"Many studies, to date, have concentrated on a single pollutant to try and identify which is the worst kind for our health," Kelly said. "The focus of our study was to see if what we actually breathe every day is linked to depression and anxiety."
Results showed that risk for depression and anxiety were significantly higher with long-term exposure to PM2.5, NO2, and NO ― even at lower levels. There was no association between risk and exposure to larger PM.
Considering the significant associations, the researchers constructed an air pollution score using those pollutants to assess the impact of joint exposure.
Risk for depression and anxiety was significantly increased with the highest pollution score compared with the lowest score after adjusting for potential confounders (adjusted hazard ratio, 1.16; P < .001 and 1.11; P < .001, respectively).
The association of PM2.5 exposure with anxiety risk tended to be higher in men (P = .009) than women.
In addition, the association was strong even at levels well below UK air quality standards, the researchers found.
Air quality standards in the UK differ from those in the United States. In the United States, thresholds are lower for most of the pollutants included in this study. However, neither the UK nor US standards meet the World Health Organization guidelines for air quality.
"Considering that many countries' air quality standards are still well above the latest World Health Organization global air quality guidelines 2021, stricter standards or regulations for air pollution control should be implemented in the future policymaking to help minimize metal health issues," Kelly said.
"Stunning" Results
Commenting for Medscape Medical News, Elizabeth Hasse, MD, chair of the American Psychiatric Association's Committee on Climate Change and a practicing psychiatrist in Carson City, Nevada, called finding an association between pollution and depression and anxiety risk even at low levels "stunning."
"These are things we're all breathing every day," said Hasse, who was not involved with the research.
"From that perspective, the conclusions that they reached that we have to look at these fluctuations in air pollution in the very normal ranges and try to limit the damage that's being done is very important," she added.
Hasse noted a number of study limitations, including a lack of racial diversity in the study sample, which was nearly 95% White. Data on ultrafine particulate matter, which previous studies have suggested may be small enough to cross the blood-brain barrier, also were not available.
The study also did not get into perhaps the biggest unanswered question: How or why does exposure to air pollution increase the risk for mental illness?
The answer, Hasse said, is likely both physiologic and psychological.
"We know that being in bad air environments is emotionally upsetting to people and increases the rate of negative emotions. There are many associations between air pollutants and markers of brain inflammation, and that has been the dominant theory of how this might work," she said.
The study was funded by the State Scholarship Fund of China Scholarship Council. Kelly and Hasse have disclosed no relevant financial relationships.
JAMA Psychiatry. Published online February 1, 2023. Abstract
Kelli Whitlock Burton is a reporter for Medscape Medical News covering psychiatry and neurology.
For more news, follow Medscape on Facebook, Twitter, Instagram, and YouTube.
Source: Read Full Article