In a recent early release article published in the Emerging Infectious Diseases journal, researchers investigated the cause of the early monkeypox virus (MPXV) transmission across bisexual and gay men's sexual networks in England in 2022.
Background
A zoonotic viral infection called monkeypox is endemic in Central and West Africa. Close skin-to-skin contact is likely to be the main transmission route for the MPXV; others include fomites and respiratory secretions.
Before 2022, isolated MPXV cases documented in England were either associated directly with travel from regions where monkeypox was endemic or linked to healthcare or household contacts of infected patients. Nonetheless, several European nations reported persistent human-to-human MPXV transmission in May 2022, particularly in the sexual networks of gay, bisexual, and other men who have sex with men (GBMSM).
By 25 May 2022, 85 polymerase chain reaction (PCR)-confirmed monkeypox cases had been reported in England, 82 of which had suspected or known linkages to transmission in GBMSM sexual networks. Social networks that connect members through sexual activity are known as sexual networks.
The United Kingdom Health Security Agency (UKHSA) distributed quick sexual health questionnaires to individuals with proven MPXV infection in response to an immediate demand for data regarding the epidemiology of this atypical pattern of MPXV transmission.
About the study
In the present study, the team examined the findings of the UKHSA implemented rapid sexual health questionnaires to individuals with verified MPXV infection. Further, they assessed the consequences of these findings for public health initiatives.
The study was conducted for health protection objectives following the permissions endowed to UKHSA to gather and process confidential patient information. All information was anonymized during evaluations, and files were kept securely.
According to standard protocol, individuals with verified MPXV infection were discovered by PCR at the UKHSA Rare and Imported Pathogens Laboratory and notified to local health protection groups accountable for public health surveillance. MPXV patients with suspected or known linkages to transmission across GBMSM sexual networks were contacted for follow-up interviews focusing on individual sexual health; telephone interviews were conducted from 25 to 30 May 2022 utilizing a structured questionnaire.
Following a brief explanation of the background and purpose of the supplementary interview, a verbal agreement was obtained from the subjects, and participating in the follow-up interviews was volitional. Demographic data (age, gender, sexual orientation, country of birth, ethnicity), possible exposures in the 21 days preceding the onset of symptoms (sexual behavior, exposure events, travel history), indicators of sexual behavior linked to a higher risk of developing sexually transmitted infections (STIs) (number of sex partners in the last three months, previous STI), and human immunodeficiency virus (HIV) prevention and care (status, HIV treatment, HIV pre-exposure prophylaxis (PrEP)) were all included in the questionnaire.
Results and conclusions
According to the study results, persistent domestic MPXV transmission in GBMSM sexual networks has been going on in England since at least April 2022, with possible imports and exports from other European nations. The study data indicated that domestic transmission appears perpetuated by sexual contact in the GBMSM's dense sexual networks, frequently between several new partners who are potentially challenging to get in touch with and track down, given the one-time connections. The investigators mentioned that contact tracing solely might not be efficient as the central control measure to halt transmission, similar to prior STI outbreaks across GBMSM.
The study findings also implied that a sizable portion of MPXV transmission across England happens in sex on-premises establishments. The authors noted that targeted health promotion to raise awareness and guide risk management, support for increased cleaning of venues to limit the spread via fomites, and innovative methods to aid contact tracing of venue visitors were all essential for achieving outbreak control.
MPXV-diagnosed people frequently used sexual health services and were connected to care for HIV medicine or PrEP. This connection to existing programs and initiatives offers policymakers the chance to put further measures in place to help individuals with high needs, such as leveraging the Bavarian Nordic or smallpox Modified Vaccinia Ankara vaccine, as MPXV PrEP.
Most MPXV patients did not indicate specific exposure scenarios, highlighting the requirement for more comprehensive interventions to target all GBMSM among these sexual networks. The widespread use of geospatial dating apps demonstrates their value as a tool for health campaigning.
The scientists stated that MPXV outbreak control initiatives should focus on geospatial dating applications, sex on-premises locations, and sexual health services.
Journal reference:
Vusirikala A, Charles H, Balasegaram S, Macdonald N, Kumar D, Barker-Burnside C, et al. (2022). Epidemiology of early monkeypox virus transmission in sexual networks of gay and bisexual men, England, 2022. Emerging Infectious Diseases. doi: https://doi.org/10.3201/eid2810.220960 https://wwwnc.cdc.gov/eid/article/28/10/22-0960_article
Posted in: Medical Science News | Medical Research News | Disease/Infection News
Tags: Epidemiology, Healthcare, HIV, Immunodeficiency, Infectious Diseases, Laboratory, Medicine, Monkeypox, Polymerase, Polymerase Chain Reaction, Pre-Exposure Prophylaxis, Prophylaxis, Public Health, Respiratory, Sexual Health, Skin, Smallpox, Vaccine, Virus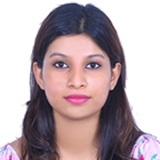 Written by
Shanet Susan Alex
Shanet Susan Alex, a medical writer, based in Kerala, India, is a Doctor of Pharmacy graduate from Kerala University of Health Sciences. Her academic background is in clinical pharmacy and research, and she is passionate about medical writing. Shanet has published papers in the International Journal of Medical Science and Current Research (IJMSCR), the International Journal of Pharmacy (IJP), and the International Journal of Medical Science and Applied Research (IJMSAR). Apart from work, she enjoys listening to music and watching movies.
Source: Read Full Article