In a recent study posted to medRxiv*, researchers in Denmark examined the risk of adverse events after severe acute respiratory syndrome coronavirus 2 (SARS-CoV-2) Omicron-based bivalent booster vaccination.
Bivalent messenger ribonucleic acid (mRNA) boosters targeting the ancestral SARS-CoV-2 and the Omicron BA.1 or BA.4/5 spikes were approved for use in 2022. These bivalent boosters were recommended following primary vaccination (two-dose regimen) regardless of boosting (third dose or first booster) with monovalent vaccines.
Denmark began the bivalent booster rollout on September 15, 2022, for people aged 50 or older and those at risk of severe COVID-19. Regulatory safety evaluation of bivalent boosters was based on pre-authorization clinical trials, clinical data on reactogenicity and immunogenicity, and post-marketing safety data of monovalent vaccines.
A recent study reported that the safety profile of the bivalent BA.4/5-based booster appeared similar to that of monovalent boosters. However, the booster was not statistically tested, warranting the need for data on the risk of adverse events following bivalent booster administration.
Study: Safety of bivalent omicron-containing mRNA-booster vaccines: a nationwide cohort study. Image Credit: Jo Panuwat D / Shutterstock
About the study
In the present study, researchers investigated the associations between the potential risk of adverse events and SARS-CoV-2 Omicron-based bivalent booster vaccination in Denmark. Data from the national healthcare registers on vaccination, diagnoses, and covariates were linked to create a general population-based cohort.
Danish residents aged 50 or older were eligible if they received three doses of monovalent COVID-19 vaccines. Individuals were excluded if their third or fourth vaccine dose was administered within 90 days after the last dose. The primary risk period was 28 days post-bivalent vaccination and the reference period began on day 29 after the third/fourth dose.
The team evaluated the potential risk of 27 adverse events for SARS-CoV-2 vaccines. Outcome events were hospital visits, where outcome diagnoses were the main reasons to seek hospital care. Subjects were followed up from day 29 post-third/fourth dose until the first outcome, emigration, death, or study's end.
Poisson regression models were developed to compute incidence rate ratios and compare the rates of outcomes in the risk period to those in the reference period. The models were adjusted for age groups, sex, ethnicity, residential region, the risk for severe COVID-19, comorbidities, and calendar time.
Drug Discovery eBook
Compilation of the top interviews, articles, and news in the last year.
Download a free copy
The researchers examined associations by age, sex, and bivalent booster type and assessed the risk of severe adverse events in secondary analyses. The robustness of the findings was determined using self-controlled case series (SCCS) analysis and by computing the ratio of observed to the expected rate of studied outcome(s).
Findings
Overall, more than 2.2 million triple-vaccinated individuals were included in the cohort; their average age was 66.9 years, and most individuals (52%) were females. Among these, over 1.7 million (78.2%) subjects were boosted with the bivalent vaccine between September 15 and December 10, 2022.
The BA.4/5-based bivalent vaccine was the most administered, followed by BA.1-based vaccines. The team found that the fourth vaccination with the bivalent Omicron-based booster was not associated with more hospital visits for any adverse event within 28 days post-vaccination. Likewise, significant associations were not observed after stratifying by age groups, sex, or the bivalent vaccine type.
SCCS and observed-to-expected rate ratio analyses revealed comparable results as the primary analysis. In one of the secondary analyses, the risk of severe outcome events was similar to that observed in the primary analysis. In addition, applying different risk periods showed increased myocarditis/pericarditis risk within 14 days. Finally, the researchers performed a post hoc analysis to assess the risk of pericarditis, cerebrovascular infarction, and myocarditis.
This revealed no association between bivalent vaccination and cerebrovascular infarction risk. Nine myocarditis and 22 pericarditis cases were observed within 28 days after bivalent vaccination. There was a significant association with myocarditis for females and Pfizer BA.4/5-based and Moderna BA.1-based bivalent boosters. No associations were noted for pericarditis.
Conclusions
In summary, the researchers estimated the rate of adverse events following bivalent booster vaccination in triple-vaccinated Danish residents aged 50 or older. The risk of adverse events was not elevated following bivalent booster administration as the fourth dose. Post hoc analysis revealed more hospital visits in females due to myocarditis. Together, these results reassure the safety of bivalent booster vaccination, providing timely and critical insights to regulatory authorities, clinicians, and patients.
*Important notice
medRxiv publishes preliminary scientific reports that are not peer-reviewed and, therefore, should not be regarded as conclusive, guide clinical practice/health-related behavior, or treated as established information.
Journal reference:
Andersson NW, Thiesson EM, Hansen JV, Hviid A. Safety of Bivalent Omicron-Containing mRNA-Booster Vaccines: A Nationwide Cohort Study. medRxiv, 2023, DOI: 10.1101/2023.01.21.23284855, https://www.medrxiv.org/content/10.1101/2023.01.21.23284855v1
Posted in: Medical Research News | Disease/Infection News | Pharmaceutical News
Tags: Coronavirus, Coronavirus Disease COVID-19, Healthcare, Hospital, Myocarditis, Omicron, Pericarditis, Respiratory, Ribonucleic Acid, SARS, SARS-CoV-2, Severe Acute Respiratory, Severe Acute Respiratory Syndrome, Syndrome, Vaccine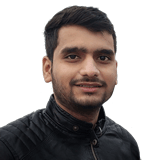 Written by
Tarun Sai Lomte
Tarun is a writer based in Hyderabad, India. He has a Master's degree in Biotechnology from the University of Hyderabad and is enthusiastic about scientific research. He enjoys reading research papers and literature reviews and is passionate about writing.
Source: Read Full Article