All of us want to lose weight and we want to shed those extra pounds and fats accumulating in our body in order to achieve a leaner, fitter figure. However, we cannot deny that it's easier said than done! Aside from the fact that we need to monitor every intake we have, avoiding the unhealthy ones and working out every day, we simply don't have the time to prepare our meals. No matter what type of the diet regimen you have right now, you'll quickly realize that living a healthy life takes a lot of time and commitment. How can we gather all the healthy ingredients and teach ourselves to cook a new recipe when we barely have time to rest? When our day is literally bombarded with back-to-back hectic schedules and appointments as the only time we get to rest is when we hit the sack? How can we make healthy meals to eat?
Good thing there are meal delivery services around your area only offering healthy meals and menu where you can choose from depending on your preferences or diet program! You also have the option either to have it cooked before it is delivered to you or you want it raw so that you can cook or reheat it afterward. What's more? If you don't like what's on the menu anymore, you can just order the raw ingredients and cook your own meal! This can be your tool to make healthy living choices while dealing with your busy schedules. Here are our favourites!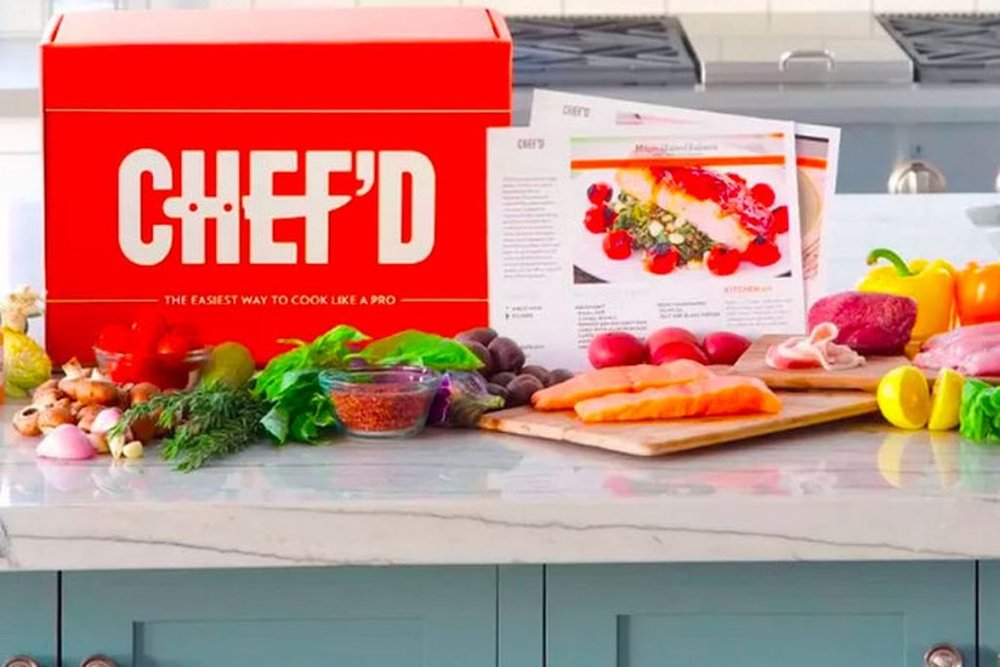 Cook Like a pro chef with Chef'd's nutritious recipes.
If you're a chef wannabe and you like to just cook your meal without taking the tedious time of preparing it, then Chef'd is your perfect choice! Chef'd is a subsidiary of Top Chef Network which caters a range of healthy recipes suited for any healthy lifestyle. What's more? Their recipes are incredibly easy to make and they're made by famous chefs like Padma Lakshmi, Robert Irvine, and Keri Glassman. They also offer a range of recipes from gluten-free, sugar-free, dairy-free, Paleo, vegetarian and so on. In fact, you can even order the famous Mediterranean Citrus Poached Halibut from Top Chef Alum Fabio Viviani. Or if not, you can opt to eat the Green Cilantro Rice Bowl from Chris and Heidi Powell for weight loss. What's great about this company is that you can pick up a date and your meal will be delivered to you from 8 am to 8 pm. What's more? Shipping fee is free if you ordered over $40! A sweet steal, isn't it?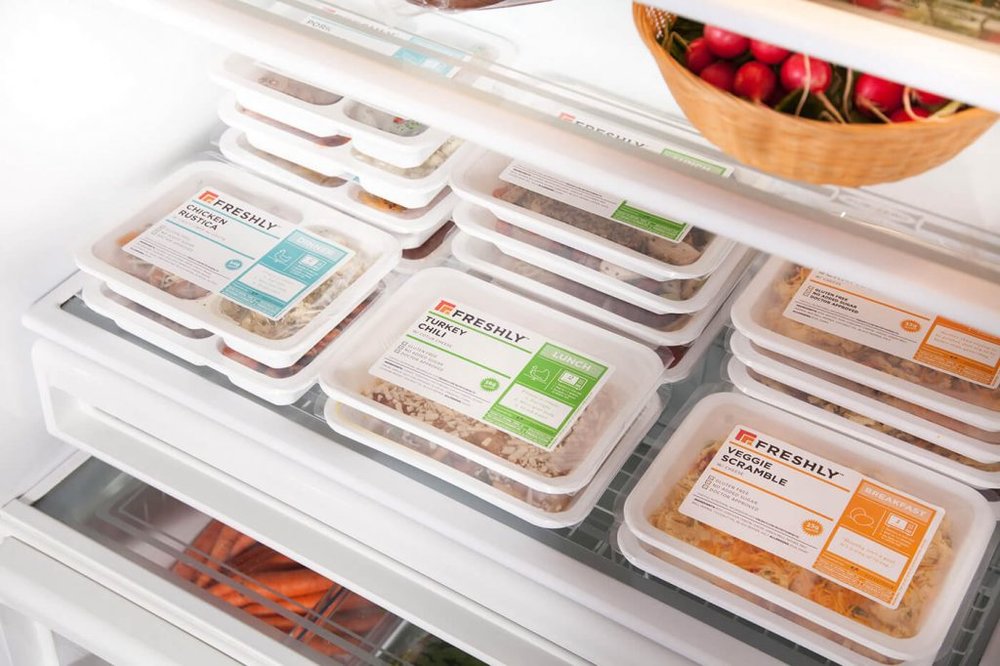 Freshly's two-minute recipes are perfect for busy moms.
If you don't have at least 15-minutes to spare to cook or prep your own meal, then you're in luck because Freshly offers easy and quick recipes to make, as fast as 2-minutes and you already have something healthy to munch on. Your meals will also arrive cooked and warm so you'll have a great time eating a warming meal, something you haven't done in a while because of your hectic schedule. Aside from that, all of their meals are packed with protein to ensure that you develop muscles while losing your fat with zero gluten, refined sugars, or hormones.
It's also low in carbs in order to help you regulate your blood sugar. Freshly offers weekly meals for only about $69 (good for six meals). If you want a full weekly subscription, it's around $229 per week for 21 meals, free shipping. The meals are also well-packed and insulated in biodegradable, recycled denim. It's also non-toxic and water-soluble unlike styrofoam so you can rest assured that your meal is not only healthy but toxic-free too.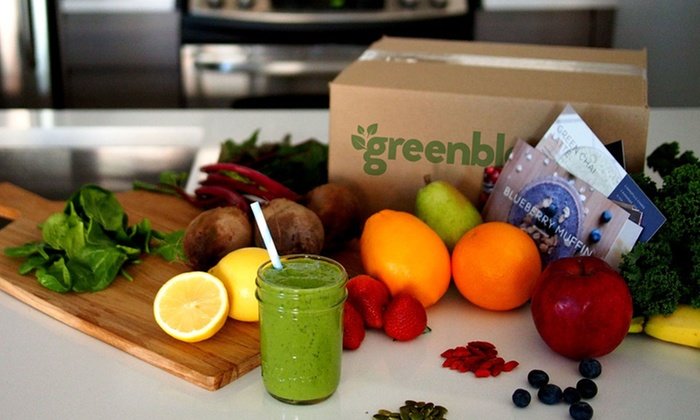 Green Blender transforms your healthy meal into a smoothie.
If you're not fond of eating vegetables in chunks and would prefer to just drink a nutritious food in one gulp, then Green Blender is your option. Green Blender transforms your favorite meal into smoothies which can serve as your on-the-go snack or meal. The smoothie seasonal recipes they served are packed with organic, non-GMO produce foods including superfoods like chia seeds that are great for your body. What's great about these smoothies is that they are incredibly affordable! With just $39-$49 per box, you can choose vary of smoothies you want to try and drink.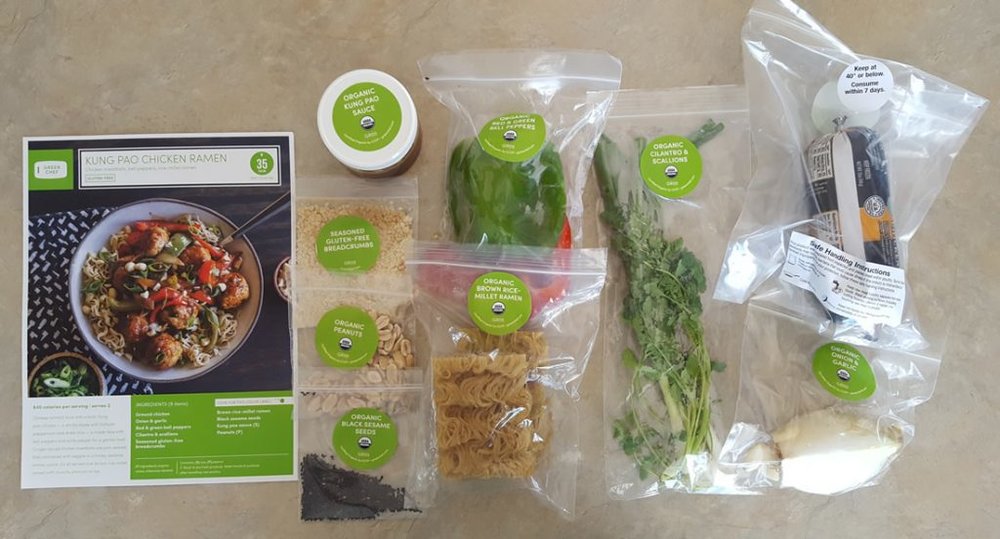 Green Chef sample menu.
If you're a vegan and you're deeply concerned with where the veggies come from, then fret not, because Green Chef is here. It's the first USDA-certified organic meal kit so you can be assured that you're only eating the healthy foods. They have five menu types for vegetarian, omnivore, carnivore, gluten-free, or Paleo. Their meals are good for three people so you can actually order just one box and have your meal throughout the day.
Source: Read Full Article